Windhill Community Café is pleased to announce a new project named " Scrummy Food Bites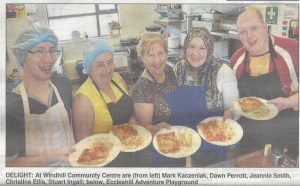 " funded by Big Lottery Fund, Reaching Communities.
The project is to provide hot meals twice a week to children and young people living in poverty. The project also raises nutrition awareness sessions and also supports people in crisis via referral from our local Advice service. This project has been very welcomed by a number of users at Windhill Community Centre and we are sure it will help relieve some difficult circumstances and any food crisis matters for people living in Windhill.
Thank you for your continual support and see you soon!